BIENVENUE SUR LE BLOG DE DINDON CANADIEN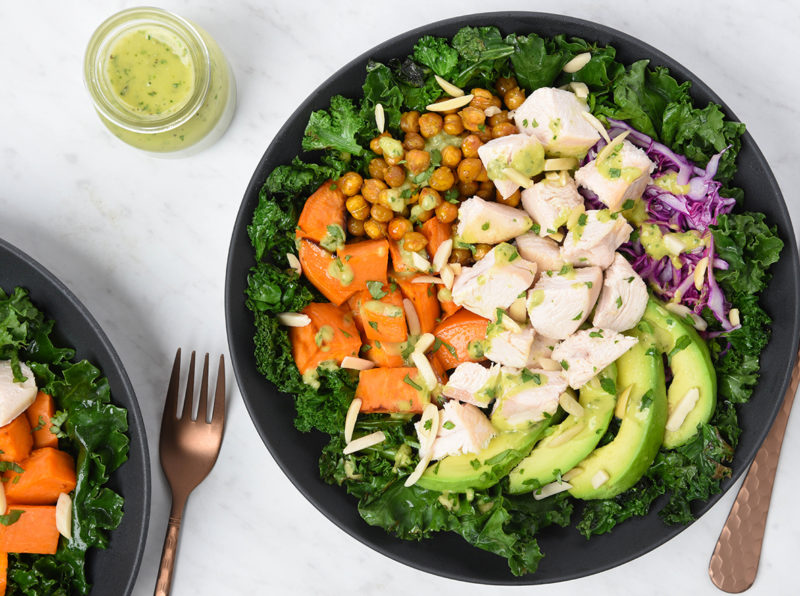 Turkey's Super for ALL Occasions
By Shannon Crocker MSc RD, Vibrant Nutrition Communications
When you think of turkey, what comes to mind? Holidays? Healthy? Delicious? Versatile? Family? Comfort? Easy-to-cook? Party food?
Turkey is all those things!
When planning meals, we have different criteria depending on the occasion. During the week, you might want something simple. For a holiday, maybe you want something a little more indulgent.
No matter what meal your planning, turkey can help you make it nutritious, delicious and EASY!
What meal are you planning?
I want to eat healthy (but it's got to taste good).
With turkey, you don't have to give up great taste to have a healthy meal. Turkey is nutrient-rich (that means it has lots of vitamins and minerals in every bite!), lean and packed with protein. And, turkey is DELICIOUS.
If health is a main driver for your food choices, you'll love these recipes that pair turkey with veggies and plant proteins to create a powerhouse meal:
• Turkey Buddha Bowls – better than take-out bowls, prep some of the ingredients ahead for quick meals.
• Best Ever Turkey Chili – make a double batch and freeze some for another meal.
• Indian Turkey with Chickpeas and Spinach – turkey thighs make this dish moist and flavourful.
o Good to know: dark meat, like turkey thighs, is lean and especially rich in selenium, an antioxidant that protects your cells from damage.
I'm busy! I need simple weeknight meals.
I find weeknight mealtime can be a little less stressful when you do some meal prep ahead of time. Roast a turkey breast on the weekend, wash and chop veggies, cook a big pot of brown rice and you've got ingredients to pull together simple meals like salads, sandwiches and soups.
Here are three tasty meals that are easy for weeknights:
• Tuscan Turkey Meatball Soup – make and freeze a batch of turkey meatballs so they're on hand to make this easy-to-make soup.
• One Pot Turkey Veggie Pasta – one pot to clean? Count me in!
• Vietnamese Turkey Sandwich – the turkey breast marinades the night before then cooks in just 25 minutes.
o Good to know! Make meal prep a family affair; cooking with kids can boost their skills in the kitchen and their interest in trying new foods.
I'm craving warm, satisfying comfort foods.
Once the cold, grey days of November hit, I start to crave comfort foods. You know, foods that feel like a nice hug. Turkey is the ultimate comfort food; it conjures up memories of celebrations, feasts, social connections and family time.
These three recipes will warm you up:
• Turkey Lasagna Skillet – cheesy, turkey skillet lasagna is low in fuss but big in comfort!
• Coconut Turkey Curry – bonus, this curry can be made in a slow cooker while you work.
• Tex Mex Turkey Meatloaf – a retro classic gets a makeover with lean ground turkey and Tex Mex flavours.
o Good To Know! Ground turkey is an excellent source of zinc, which your body needs to build and strengthen your immune system. Turkey's a super choice heading into cold and flu season.
I'm planning a Grey Cup Party. I want unique (but easy!) finger foods.
Turkey is terrific for any celebration – it pairs with all sorts of flavours and is always a fan favourite! If you don't have a Grey Cup party planned yet, you'll want to once you see these recipes!
These finger foods featuring turkey will score big with all your guests:
• Crispy Buttermilk Turkey Fingers – buttermilk is the secret to super tender turkey fingers!
• Sky-High Veggie-Packed Turkey Nachos – say hello to your new favourite party food!
• Turkey Tikka Kebobs – a fun alternative to usual barbecued football fare!
Happy Cooking!