BIENVENUE SUR LE BLOG DE DINDON CANADIEN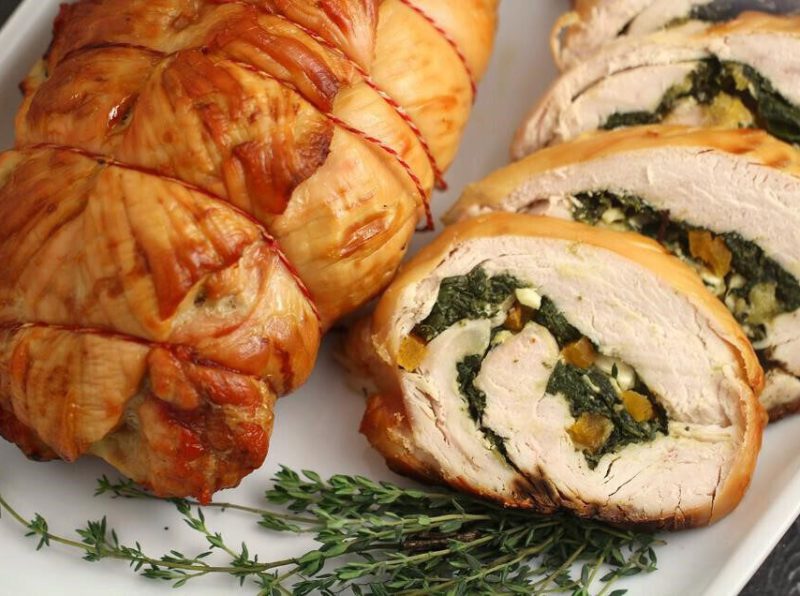 Six Tasty Turkey Recipes for Holiday Entertaining
By Shannon Crocker MSC RD PHEc
Entertaining over the holidays? Make your holiday tasty with turkey! From traditional Christmas dinner to New Year's Day Brunch, here are my top choices for turkey recipes that will shine on your holiday menus.
Perfect for: Traditional Christmas dinner with family
This amazing whole turkey recipe features an easy apple honey glaze that takes turkey to the next level of deliciousness. Serve with a side of homemade chunky applesauce instead of cranberry sauce (add some cranberries if you'd like), roasted sweet potatoes and sauteed green beans.
If you have a small group, don't worry, you'll have lots of leftovers for sandwiches, salads, and soup.
Need some cooking tips for a whole bird? Canadian Turkey has everything you need from tips to thawing turkey, carving turkey and cooking times.
Turkey Cranberry and Goat Cheese Party Bites
Perfect for: Friday game night get togethers or holiday parties
These tangy little turkey puff pastry bites are a super starter for get togethers. The best part? You can mostly make them ahead! Cook the ground turkey and the puff pastry cups up to two days ahead and then just assemble and bake as your guests arrive. Add them to an appetizer platter with lots of fresh veggies, nuts, olives, and cheeses.
Ras El Hanout Spiced Turkey Breast with Minted Pomegranate Yogurt
Perfect for: Holiday dinner party with friends
This Spiced Turkey Breast is sure to impress! You can make the flavourful minted pomegranate yogurt and marinate the turkey breast the night before, so you have more time to enjoy your festivities once friends arrive. Serve with roasted carrots seasoned with garlic, chili flakes and cumin, and a lemony Tabbouleh salad.
Apricot Brie Stuffed Turkey Breast
Perfect for:  New Year's Day brunch
With just seven ingredients this apricot brie stuffed turkey breast is elegant but easy. And it cooks in just over an hour, making it ideal for brunch menus. Leave the skin on to lock in the flavour and juices; take the skin off before eating to keep turkey a lean choice. Serve with roasted potatoes, a leafy green salad, and a platter of fresh fruit.
Perfect for: Boxing Day dinner
If you want to do something different with your turkey leftovers, try this turkey fried rice! No frozen veggie medley? No problem! Add in whatever leftover cooked veggies you have from Christmas dinner, like green beans, corn, carrots, and peas. And while you're at it, bump up those veggies by double in this recipe for more health-boosting fibre.
Turkey and Walnut Pesto Flatbread
Perfect for: Post holiday snacking
This flatbread made with turkey leftovers will hit the spot when you need an easy and satisfying snack. Try with a whole wheat flatbread, naan or pita and add even more arugula along with diced red pepper to up the veggies. Make it even easier: Use store-bought pesto.
Bon appetite and Happy Holidays,
Shannon