BIENVENUE SUR LE BLOG DE DINDON CANADIEN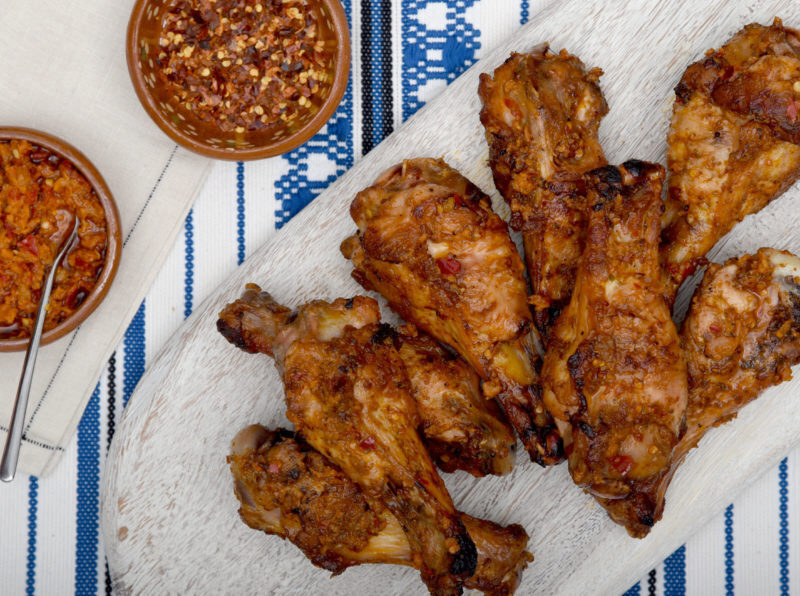 Grill Once, Eat Twice: The Best Time-Saver For Packed Lunches
By Shannon Crocker MSc RD, Vibrant Nutrition Communications
Do you still barbeque once the back-to-school routine starts up? I sure do!
I fire up the barbeque regularly in the fall months. It helps me hang onto that sweet summer vibe for as long as I can. I also absolutely adore the taste of grilled food. Plus, you can't beat the simplicity of a grilled supper – which is especially key in keeping things calm when the back-to-school rush hits.
As a parent, I appreciate any strategies that save time at supper and help me pack a nutritious school lunch that my kids will actually eat. Enter the Grill Once, Eat Twice strategy.
Save Time: Grill Once. Eat Twice.
An easy grilled turkey recipe can be a game changer when it comes to feeding your family during hectic school weeks. Not only can you create a healthy supper in little time, but that same meal can be your first step to packing simple, nutritious school lunches.
Here's how Grill Once, Eat Twice works:
1. Cook a double batch of your favourite quick grilled turkey recipe.
2. Enjoy half for dinner.
3. Save the other half to create delicious packed lunches.
Three Quick Grill Once, Eat Twice Lunches
When it comes to keeping kids energized and feeling their best during the school day, whole, nutrient-rich foods are the best choice. A balanced lunch includes vegetables and/or fruit, a grain (whole grain is best for nutritional value) and protein-foods (like nutrient-rich turkey!). That combo will help your kids to stay satisfied and energized for longer.
Here are three quick grilled turkey suppers (cook once) that easily turn it into a nourishing packed lunch (eat twice).
The Sandwich Lunch
Grill this for supper: Chili Lime Turkey with Fresh Salsa
This tasty turkey scallopini cooks in just about 8 minutes making it ideal for weeknights. Add a simple green salad (add avocado for extra yumminess) and brown rice for a balanced supper.
Pack this for lunch: turkey scallopini is ideal for all your favourite sandwiches and wraps. I suggest layering this turkey scallopini on a whole grain sourdough bread with lots of crisp leaf lettuce, avocado and cucumber. A piece of fruit rounds out this lunch.
Packing Tip: put the cucumber between the lettuce and turkey so the bread doesn't get soggy.
The Snack-Style Lunch
Grill this for supper: Piri Piri Grilled Turkey Drummettes
Marinate these delectable turkey drummettes the night before so they're ready for the barbeque. Keep it simple and serve them with a rustic whole grain bread and bagged broccoli or kale slaw salad.
Make this for lunch: Add a turkey drummette or two to your lunch container with some cubed cheese, whole grain crackers, crisp cut veggies and dip. Like a picnic for lunch!
The Power Bowl Lunch
Grill this for supper: Grilled Turkey Portobello Mushroom & Vegetable Kabobs
Marinate the night before so all you have to do is skewer the kabobs and pop them on the barbeque. Turkey thighs are terrific for kabobs because they're so moist and yet lean. Serve them with barley or quinoa (make extra so you've got it for lunch).
Pack this for lunch: Turkey Power Bowl.
Take the grilled kabobs apart and add the turkey and veggies to reusable lunch containers along with a grain (e.g. the extra barley from supper). Refrigerate. In the morning, pack (in separate containers) your favourite dressing and tasty toppers like dried fruit and sunflower seeds, and lunch is ready!
Picky Eater Tip: if your kids (like mine!) aren't lovers of squash, use more peppers or try pineapple too.
One last tip from this seasoned lunch packer. I recommend you get your kids to help; they'll be more likely to eat a lunch that they've helped to prepare.
Happy Lunch Packing!