BIENVENUE SUR LE BLOG DE DINDON CANADIEN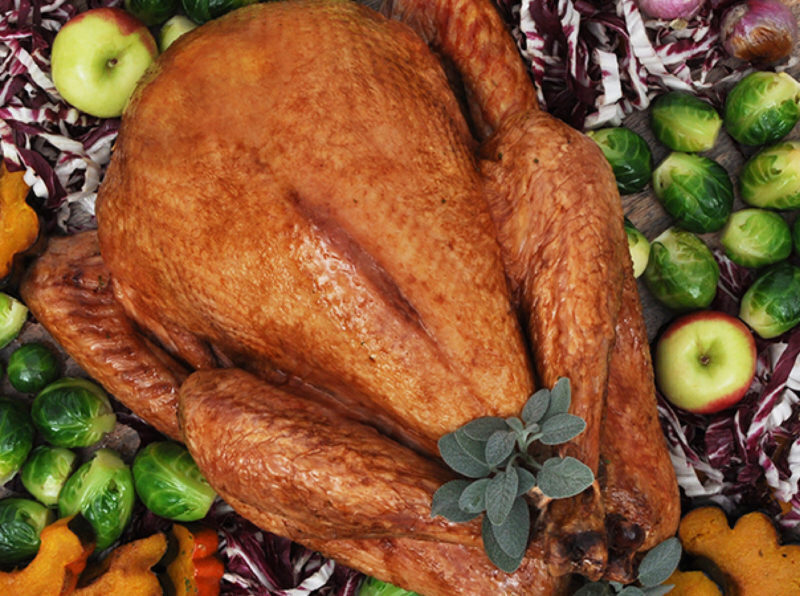 Get Ready for Thanksgiving with Manitoba Turkey!
Thanksgiving is coming up again. Time spent with family and friends, happiness and laughter shared over good food. Turkey is the traditional dinner, but that doesn't mean the meal has to feel routine or boring. A fresh take on an old tradition can result in a new family favourite—which is why we've compiled a few of our favourite recipes for you to try. Whether you're looking for an easy twist on the classic dinner or for some new sides to switch up the spread, we have you covered.
Elevate your turkey dinner with some of our favourite recipes:
Lemony Herb Whole Roasted Turkey
Traditional Roast Turkey with Apricot and
Pecan Stuffing
Slow Cooker Roast with
Caramelized Onion Gravy
Great Turkey Gravy
Recipe
Recipe
Recipe
Recipe
Mediterranean Stuffing
Warm Turkey and Root Vegetable Salad
with Goat Cheese Dressing
Balsamic Turkey Potato Salad
Recipe
Recipe
Recipe
Recipe
Not sure how big a turkey you need? Use our handy Whole Bird Turkey Calculator to find out how big a turkey you need, how long it may need to thaw, and how long you should cook it for Learn More…