BIENVENUE SUR LE BLOG DE DINDON CANADIEN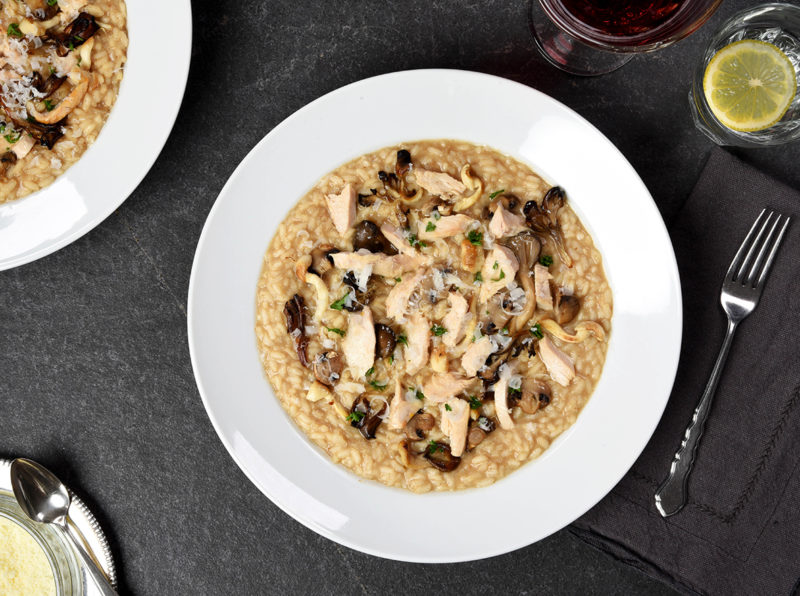 Celebrate with the Deliciousness of Turkey
By Shannon Crocker MSc RD, Vibrant Nutrition Communications
What does it mean to you to share a holiday meal with your family and friends?
Sitting around a festive holiday table enjoying a traditional meal with my family is my happy place. It brings good cheer and conjures up amazing memories of holidays gone by.
The whole roasted turkey, featured in the center of the festive table, surrounded by traditional veggie sides, makes sure it's always a delicious event. As much as I love that holiday meal, I think I might love turkey just as much the few days AFTER the big event.
Because, when all is said and done, cherished traditions extend beyond that one holiday meal and into everyday meals with all those mouth-watering leftovers!
Here's how to make the most of whole turkey leftovers and create deliciousness beyond your holiday meal:
Make scrumptious simple suppers or lunches.
Turkey leftovers are the start to much-needed simple suppers after the hectic holiday season. From soups to sandwiches, turkey is lean and satisfying and can help you make nourishing meals that your family will devour.
Here are two new recipes that I plan to try with my turkey leftovers:
• Turkey Mushroom Risotto – an uncomplicated recipe suitable for a quiet family dinner but indulgent enough for post-holiday entertaining too.
• Harvest Soup with Herbed Dumplings – turkey soup is one of my family's favourite ways to enjoy turkey leftovers. This year, this soup will definitely be one to try.
Good To Know: You can freeze leftover turkey too and then use it to create a delicious dinner in January, like this Cheesy Tomato and Turkey Bake.
Create a Tasty Holiday Brunch
Brunch is a great way to kick back a bit while still celebrating. Whether you're hosting a fancier holiday affair or a casual potluck meal, turkey leftovers take brunch to a whole new level.
With these incredible, recipes, I'm sure you'll agree that turkey leftovers are made for brunch:
• Crunchy Turkey and Cranberry Pie – a super recipe for using up leftover cranberry sauce too; plus the pre-made pie shell is a super time-saving short-cut.
• Turkey and Mushroom Bread Pudding – filled with flavour, yet easy to make, this is sure to be your new favourite savoury bread pudding recipe.
• Turkey Frittata – packed with veggies and lean, protein-rich turkey, this frittata will leave your brunch guests craving healthy! (Make two while you're at it so you've got a satisfying weekday breakfast ready to go.)
Holiday Party Appetizers
Turkey leftovers take appetizers from basic to brilliant – without a lot of fuss in the kitchen!
Still festive, but easy enough to make, these appetizers will wow your party guests:
• Apple, Cheddar and Turkey Hand Pies – this tasty combo comes together in these flaky little pies in just 3 simple steps.
• Thai Turkey Spring Rolls – how about a do-it-yourself turkey spring roll station at your party? Fun for your guests, and less work for you!
No leftover turkey? Don't fret! You can make a quick, super simple turkey-centric appetizer too. Try this Spiced Turkey with Hummus made with ground turkey.
Cheers to a delicious holiday season!