BIENVENUE SUR LE BLOG DE DINDON CANADIEN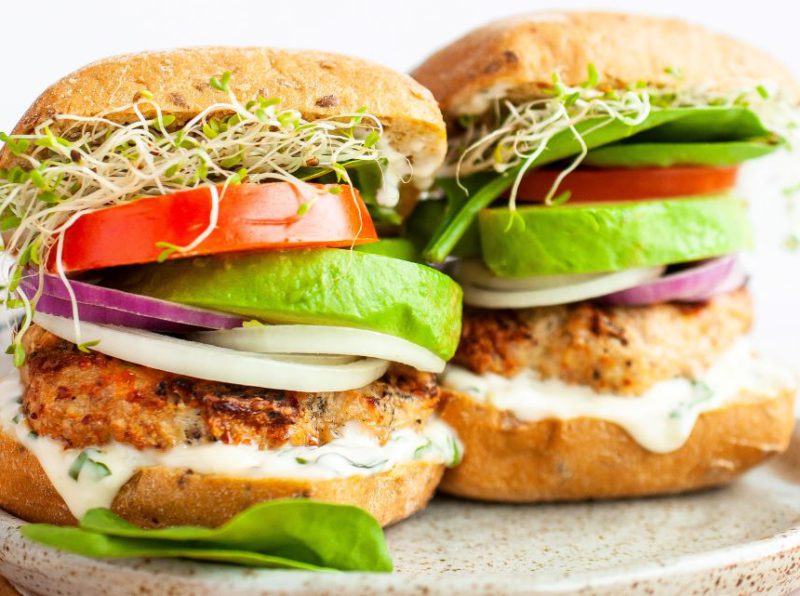 4 Grilled Turkey Ideas for Simple Summer Meals
By Shannon Crocker MSC RD PHEc
When it comes to food, summer is the best season!
With an abundance of local, in-season veggies that pair perfectly with turkey (always in season), it's a super time to get outside and grill your favourite Canadian-grown foods.
Summer also brings Food Day Canada on Saturday July 30th – a day to celebrate all the amazing foods we grow across the country. It's a good day to gather friends and family and enjoy local foods and give cheers to all the farmers who produce safe and nutritious foods for all of us.
Whether you're celebrating Food Day Canada or just looking for a Monday night meal, here are four simple ideas featuring all-Canadian main ingredients (the third one is my family's favourite!):
Grill turkey thighs with a slather of tangy barbecue sauce.
This is traditional BBQ at its best! A sticky sweet 'n spicy barbecue sauce works brilliantly with the dark turkey thighs.
Try this: Bold Barbecue Basted Turkey Thighs. Cook some local corn on the cob and add a tomato-filled salad and you've got a perfect summer supper.
 Neat to know: my family loves dark meat on the grill because it's flavourful and moist. As a dietitian, I love turkey's dark meat nutrition boost – it has even more of the immunity-supporting nutrients – selenium, zinc, and iron – than white turkey meat.
Grill a whole (flattened) turkey on the barbecue.
 When you cook a flattened turkey on the grill it's easy to get it right, as the turkey cooks evenly all over. Follow these "how to" tips to learn how to flatten your turkey.
 Try this: Grilled Spatchcocked Turkey with Maple Dry Rub. Serve it with grilled new potatoes and zucchini sprinkled with garden-fresh herbs.
Hot tip: Cook turkey on medium heat to avoid any flare-ups – especially if you've kept the skin on.
Grill a Quick n' Easy Turkey Burger Dinner
Turkey burgers – a summer staple around here! Make your patties and put out all sorts of awesome toppings and let everyone build their burger the way they like it. Think crunchy lettuce, crisp cucumbers, summer tomatoes, or locally grown sprouts.
Try this: Grilled Turkey Burgers with Quick Lemon Garlic Basil Aioli. The aioli takes this turkey burger up a notch. Serve with fresh crisp veggies like carrots, cucumber, and radishes (great for dipping in extra aioli!)
Cool tip: Brush turkey burgers lightly with canola oil before putting on the grill to prevent burgers from sticking (or brush your barbecue grill with canola oil before you turn on the heat)
Neat to know: Ground turkey is flavourful, extra-lean and an excellent source of hunger-crushing protein, making it the ideal choice when you want a burger.
Grill turkey to create a satisfying summer veggie salad.
No secret, I love a good salad. And there are so many sensational salads that pair veggies and turkey.
Try this: Lemon & Herb Pulled Turkey Salad. Perfect for summer with fresh strawberries and lean pulled turkey – it's on my menu this week! Double the recipe so you've got extra for the next day's lunch – it's that tasty, you'll want to eat it again!
Neat to know: Turkey and vegetables bring their own unique package of health-boosting nutrients. For example, turkey has vitamin B12, important for brain health. Vegetables don't have B12, but they are filled with fibre for gut health. By topping your leafy green salad with turkey, you get a wider variety of good-for-you nutrients.
Happy Summer Grilling,
Shannon