BIENVENUE SUR LE BLOG DE DINDON CANADIEN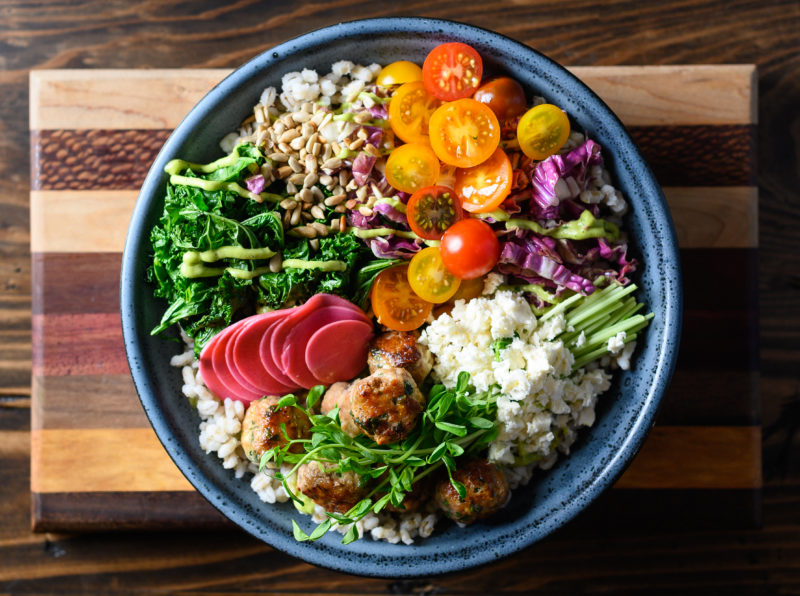 3 Ways to Wow Your Social Circles This August
Summer soirées with our social circles are smaller in size but they can still be big on fun and mighty tasty!
Here are three delicious ways to wow your social circle in your backyard this summer:
1. Nibbling on Foods on Boards
Boards of well-arranged, nibble-style foods are definitely backyard party-worthy. Cheese boards, veggie trays and fruit platters are pretty standard fare. Take your party platter up a notch with tasty skewers of grilled turkey and veggies.
This beautiful Turkey Kofta Mezze Platter, filled with nutrient-rich turkey kofta, hummus, Greek yogurt, veggies and pine nuts will delight guests with tastiness.
A platter filled with these Lemon Garlic Turkey Skewers, pita, plus lots of lettuce, red onion, chopped tomatoes and sliced cucumbers is sure to please.
Platter Serving Tips: While guests take a peek at the pretty platter you create, as the host, you should dish out the deliciousness to guests so you can avoid several hands touching serving utensils.
2. Picnics with Pre-Portioned Bento Boxes
While picnic tables filled with a buffet of goodies for folks to grab at leisure is a no-go right now, you can still set up picnic-style fun with individual picnic baskets!
Give each guest a pre-portioned picnic box (e.g. take-out box) filled with foods you've prepared. A turkey sandwich, side of crunchy slaw and pickle would be perfect for a simple, yet yummy picnic box.
Here are three satisfying turkey sandwiches that are prefect for pre-packing in picnic boxes:
Safe (and fun!) seating idea: Go picnic party style! Set out physically distanced picnic blankets with a cushion or pillow. It lets your guests know just what distance is safe and gives everyone a little island to stretch out on.
3. Take-Out Style with Nourish Bowls
As a dietitian, I'm fascinated by food and nutrition trends. Two trends I'm loving right now:
Food in bowls – nourish bowls, buddha bowls, bliss bowls, whatever you call them, they're usually filled with nutritious foods and styled beautifully.
Canadians getting creative in the kitchen making copycats of favourite take-out foods at home.
Why not combine both trends to bring the take-out experience to your backyard gathering with homemade take-out bowls?
This Garden Barley Bowl with Turkey Feta Bites is one delicious bowl that will leave your guests feeling great!
I'm crushing on this bowl for a few reasons:
It's filled with veggies and lean, protein-packed turkey for long lasting energy.
The barley in the bowl is a heart healthy whole grain.
The creamy avocado dressing has healthy fats that boost absorption of certain vitamins (e.g. vitamins A, E and K) from all the wholesome foods in the bowl.
Safe serving tip: Have nourish bowls pre-made so you can hand them out to your guests. Drizzle the avocado dressing just before you share.
Whatever way you choose to wow your social circle, it's a good idea to keep food in the kitchen, away from mingling guests.
It's important to know that top food safety experts and health authorities agree that there is no evidence of spreading the COVID-19 virus through food. Find out more on Health Canada's Corona Virus Food Safety Page.
Take good care,
Shannon