BIENVENUE SUR LE BLOG DE DINDON CANADIEN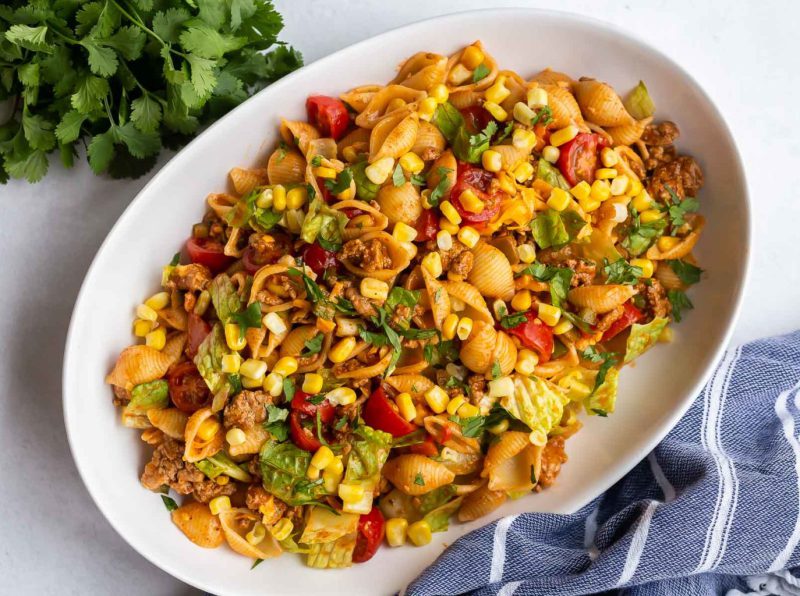 3 Easy Back-to-School Weeknight Dinners Turned into Tasty Leftover Lunches
By Shannon Crocker MSC RD PHEc
Back-to-school time already?! Between activities, work, and chauffeuring the kiddos, the last thing you have a lot of time for is planning and preparing balanced meals.
But there's no need to rely on expensive ready-made-meals or takeout. Here are 3 easy "cook once, eat twice" meals to save you time and fuel your family well through busy weeks.
Put a spin on Taco Tuesday with this flavour-packed pasta salad. This quick and easy dinner comes together in just over 30 minutes and is customizable to accommodate your family's taste (and veggie) preferences. Make a double batch so you've got some ready for lunch the next day.
Packed Lunch Tip: The best thing about pasta salad is that the flavours absorb into the pasta overnight and it tastes even better the next day. Divide dinner leftovers into reusable containers and refrigerate. In the morning, all you have to do is pack it into lunch bags with water bottles, snacks (fruit is good!) and ice packs.
Nutrition Good-to-Know: Along with providing energy-boosting protein, the ground turkey in this recipe adds easily absorbable zinc, super for supporting immunity at back-to-school time.
This freezer-friendly recipe is the perfect addition to your easy meal lineup. Soup is also a great way to use up any "on-the-verge of getting tossed" veggies in your fridge. Reducing food waste is one of the most planet- and budget-friendly actions you can take in the kitchen. Simply make a big batch for dinner on the weekend, freeze extras and then heat and serve for dinner on your busiest weeknights. Enjoy with a couple pieces of cheese for additional satisfying protein and whole grains crackers for extra fibre and crunch.
Packed Lunch Tip: Soups are terrific comfort food for fall lunches. Heat up in the morning and add to an insulated container to keep hot until lunchtime.
Nutrition Good-To-Know: This soup boosts hydration and brings balance with protein (turkey), fibre (veggies), and carbs (noodles and potatoes) to keep your kiddos fuller longer so they can focus on learning.
Does your family love Caesar salad? Try these Grilled Turkey Caesar wraps for something a bit more satisfying. Wash, dry and refrigerate romaine so you've got it ready to make salads and wraps. Turkey can be easily marinated and grilled ahead for a "throw together" meal – like these wraps – or power bowls and turkey-filled frittata (great for grab n' go breakfasts or lunch too).
Packed Lunch Tip: Store extra cooked turkey and washed, un-dressed romaine separately in the fridge until you are ready to make your wraps. To keep the lettuce from going soggy, try adding a drizzle of dressing in the wrap, rather than tossing it into the romaine before assembly or put in a small container and drizzle on later. Pack with an ice pack to keep it cool until lunch.
Nutrition Good-To-Know: Look for "whole grain or whole wheat" on the ingredients list of your wraps at the grocery store for the sustained-energy and gut-friendly benefits of whole grains and fibre.
Remember to keep cold food cold, and hot food hot for food-safe lunches. Check out Health Canada's food safety tips for packing lunches.
Happy Healthy Eating,
Shannon