BIENVENUE SUR LE BLOG DE DINDON CANADIEN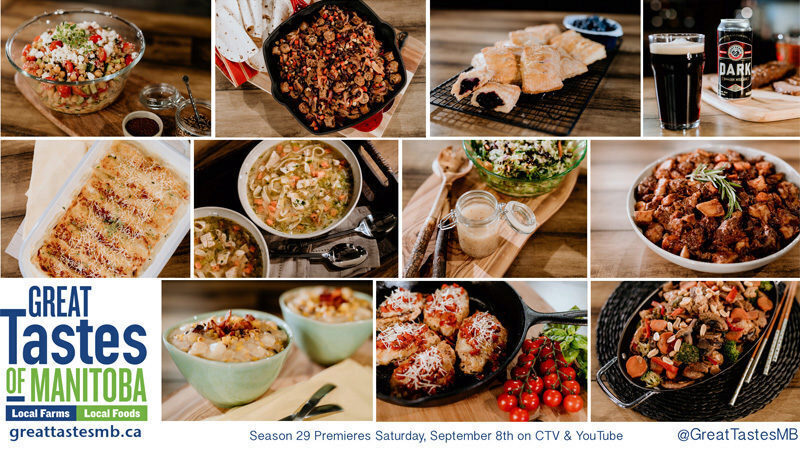 Great Tastes of Manitoba Returns for 29th Season
Great Tastes of Manitoba is back for its for the 29th Season!
Manitoba Turkey Producers is proud to be featured on the province's favourite cooking show, Great Tastes of Manitoba. It returned to CTV Winnipeg September 8th at 6:30 pm. Join host Dez Daniels and local food experts as they use simple Manitoba ingredients to make delicious dishes.
This season Manitoba Turkey Producers will be featured in two episodes of Great Tastes of Manitoba. The first show airs September 8th and features Effortless Tasty Turkey Meals. Don't miss this episode as Chef Jason Wortzman prepares Mexican Cassoulet, Greek Slow Cooked Turkey Roast on a Pita and Slow Cooked Turkey Meat Sauce & Baked Rigatoni. This episode was re-aired on February 2nd, 2019.
Episode One – Recipes:
And make sure to set your PVR for the second episode airing November 3rd. This episode features Whole Turkey & Beyond recipes. This episode will be re-aired on April 13.
Episode Two – Recipes:
Whole Roasted Turkey

with Traditional Pan Gravy

Spaghetti and Roasted Turkey

alla Puttanesca

Homemade Turkey Stock and

Turkey Noodle Soup

Recipe
Recipe
Recipe
Learn more about Great Tastes of Manitoba visit: http://greattastesmb.ca/